Hanjuku Tamagotchi released "GAL is MIND REMIX" with internationally acclaimed singer Yayoi Daimon and Indonesian female rapper Ramengvrl!
The song "GAL is MIND" released by Hanjuku Tamagotchi in 2021 received a great response not only in Japan but also around the  world, and charted among the top HIPHOP songs in seven countries on iTunes. In response to this Yayoi Daimon, the producer of the song, created a remix of the song to further increase the gyaru vibe in order to spread the gyaru spirit of the original "GAL is MIND" for an overseas audience, she invited Indonesian gyaru female rapper Ramengvrl to colaborate on a new song called GAL is MIND REMIX ft. Ramengvrl and YAYOI DAIMON" it will be released on January 17 2023.
半熟卵っち / GAL is MIND REMIX ft. Ramengvrl, YAYOI DAIMON
【Official Music Video】
This song was created based on the "gyaru spirit" that Hitomi Akaogi, the editor-in-chief of egg at the time, spoke about on TV.
The lyrics are an answer to the prejudice against gal and the various opinions that have been directed at her by the public.
 -What is "Gal Soul"? -Gal Theory is about
It's about pursuing what you love to do. It doesn't matter what age, gender, or nationality you are. It is not about doing it because it makes you popular. I like what I like. Stick to what you like. Say what you want to say. The spirit and way of life of not lying about one's feelings. That is what gal is.
One year has passed since the release of the song dedicated to all those who have such a gyaru mindset, and as of December 2022, it has received over 4.6 million views on YouTube.
The lyrical content of the song has become a hit among Generation Z in Japan, and it has even become a trending topic on TikTok.
The song has also generated a great deal of buzz not only in Japan, but also among people with a global mindset.
半熟卵っち / GAL is MIND
【Official Music Video】
i Tunes Store Hip Hop / Rap Top Songs Charting
Malaysia: No.8
Sweden: No.15
Denmark: No.20
Laos: No.41
Bolivia: 149th
Paraguay: 160th
Argentina 166th
In response to the global response, we have decided to release a new remix of the song as "GAL is MIND REMIX" on January 17, 2023, featuring the song's producer, Yayoi Daimon, and Indonesian feminist rapper Ramengvrl, who are both active overseas.
YAYOI DAIMON comments
In order to spread the gal spirit of Hanjuku Tamagotchi's original song "GAL is MIND" further overseas, we invited overseas gal rapper RAMENGVRL to create a remix work with even higher gal vibes.The music video depicts a continuation of the world of the original "GAL High School," with myself and Ramengvrl appearing as teachers at the school, and we hope you will enjoy it as well.
YAYOI DAIMON Profile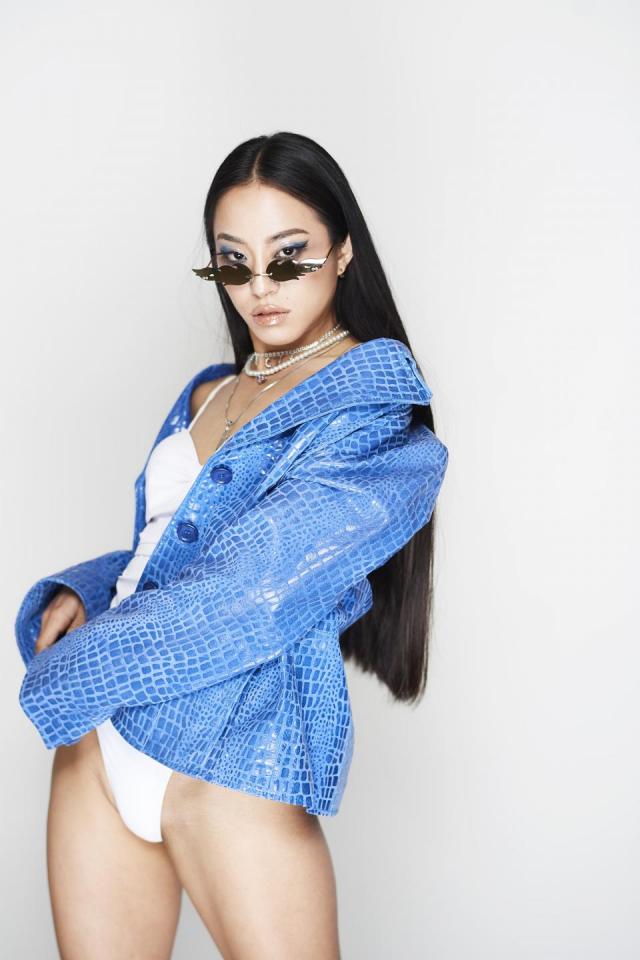 Artist (Singer / Writer / Choreographer)
Singer-songwriter, FEMINIST, Kansai Bad Gyal
Influenced by black music, she is a global artist who writes her own lyrics, composes and choreographs her own music.Under the banner of "Feminism," she conveys the message "You are beautiful just the way you are, and you can do whatever you want" in a life-size way.
discography
NO BRA!
Top Gyal
M.O.B
ヒールで仁王立ち
Ramengvrl comments
I have always loved Japanese culture (gyaru, anime, etc.) and I had visited Japan in 2013.I was surprised when I heard that the revival of EGG in 2019 brought back Japanese gal culture as well. And I was really happy to meet Japanese gyaru through GAL is MIND REMIX.This song was inspired by the existing GAL is MIND lyrics and expresses the idea of "being proud to be who you are.
Ramengvrl Profile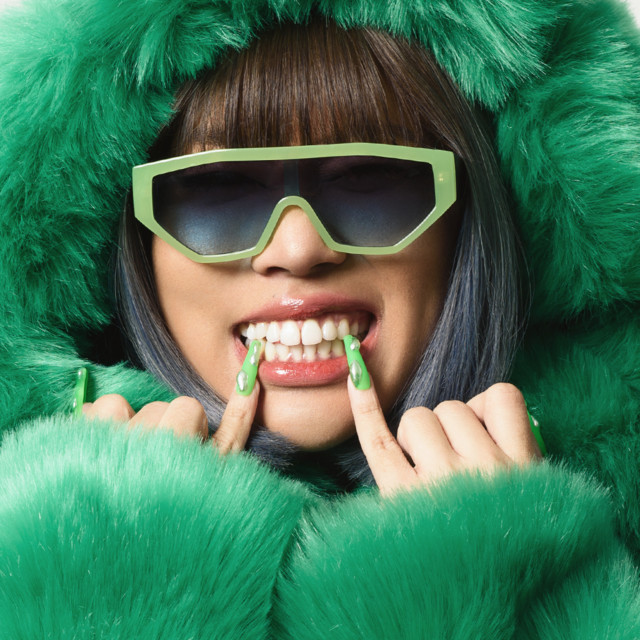 Ramengvrl
Artist (Female Rapper)
Ramengvrl's unique style from her upbringing in the suburbs of Indonesia and her perfect blend of addictive rhymes make her one of Indonesia's fastest-rising female rappers.
discography
CA$HMERE
I AM ME
Ain't No MF
MING LING